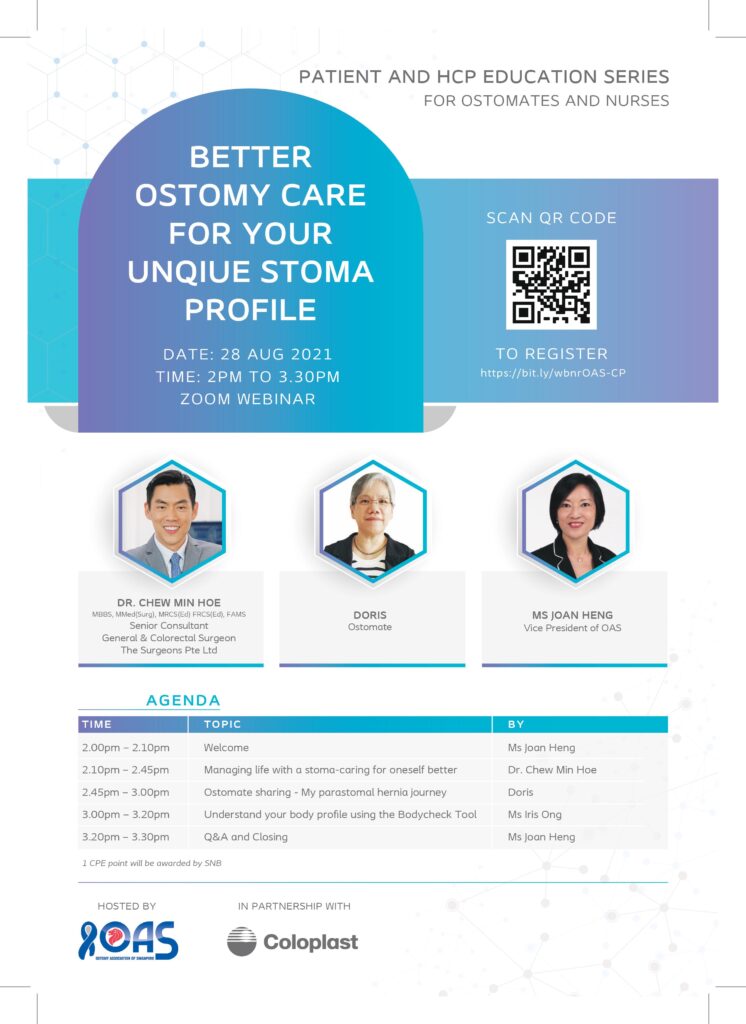 Continuing its collaboration with partners, the OAS will be hosting a webinar as part of its Patient and Healthcare Professionals Education Series.
You can join the webinar by registering via this link: https://bit.ly/wbnrOAS-CP
Date: Saturday 28th August 2021
Time: 2.00pm to 3.30pm
Speakers:
Dr Chew Min Hoe – Senior Consultant, General and Colorectal Surgeon, The Surgeons Pte Ltd
Ms Doris Lai – Ostomate
Ms Iris Ong – Clinical Nurse Specialist, Coloplast
Don't miss the opportunity to gain valuable knowledge and tips on how to manage your stoma for a better quality of life.
See you at the Webinar!