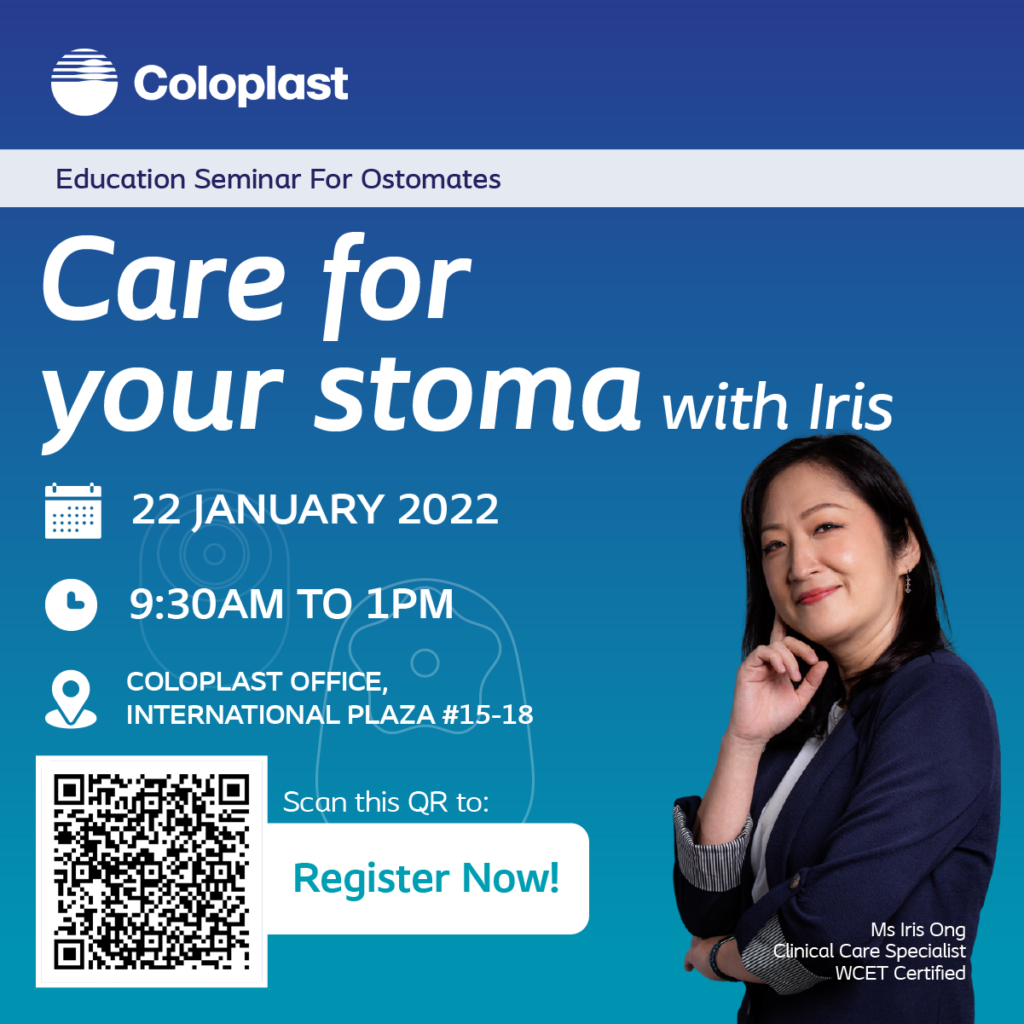 Join Ms Iris Ong, Clinical Care Specialist at Coloplast Education Seminar on 22 Jan 2022 to learn more about caring for your stoma.
Understand different body profiles, stoma complications, how to manage leakages, as well as find out more about the No. 1 ostomy brand, SenSura Mio!
Register your interest early at https://bit.ly/StomaCareSeminar.
Pre-Registration closes on 15 Jan 2022.