Ostomates and caregivers of ostomates, please share your valuable input!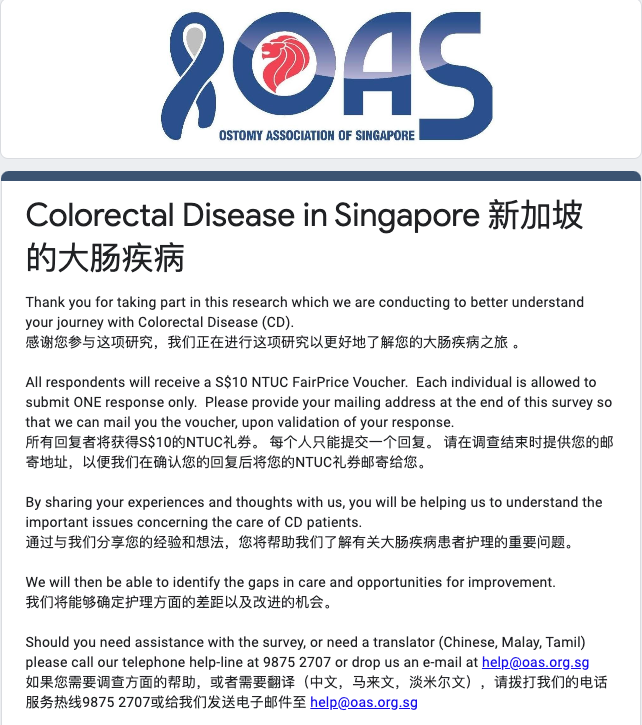 The Ostomy Association of Singapore (OAS) is conducting a survey to understand the needs of members. This information will help us work together to address the services that are needed the most, help us set priorities and in the long term also advocate for policy development.
Please complete the survey here: https://bit.ly/3j7mvAp (For Singapore Only)
We thank you in advance for participating in this survey and for sending your response to us. Together, we can work towards a better quality for life for all ostomates.